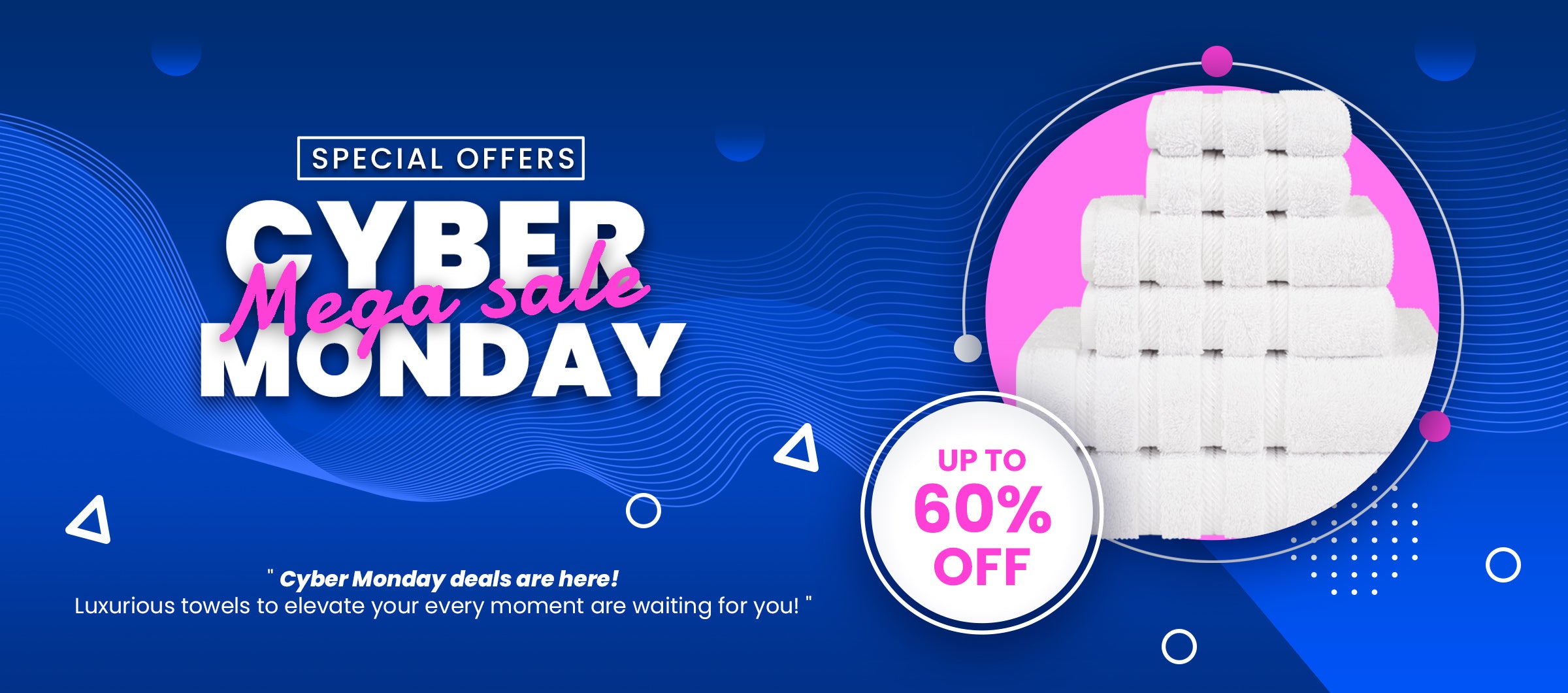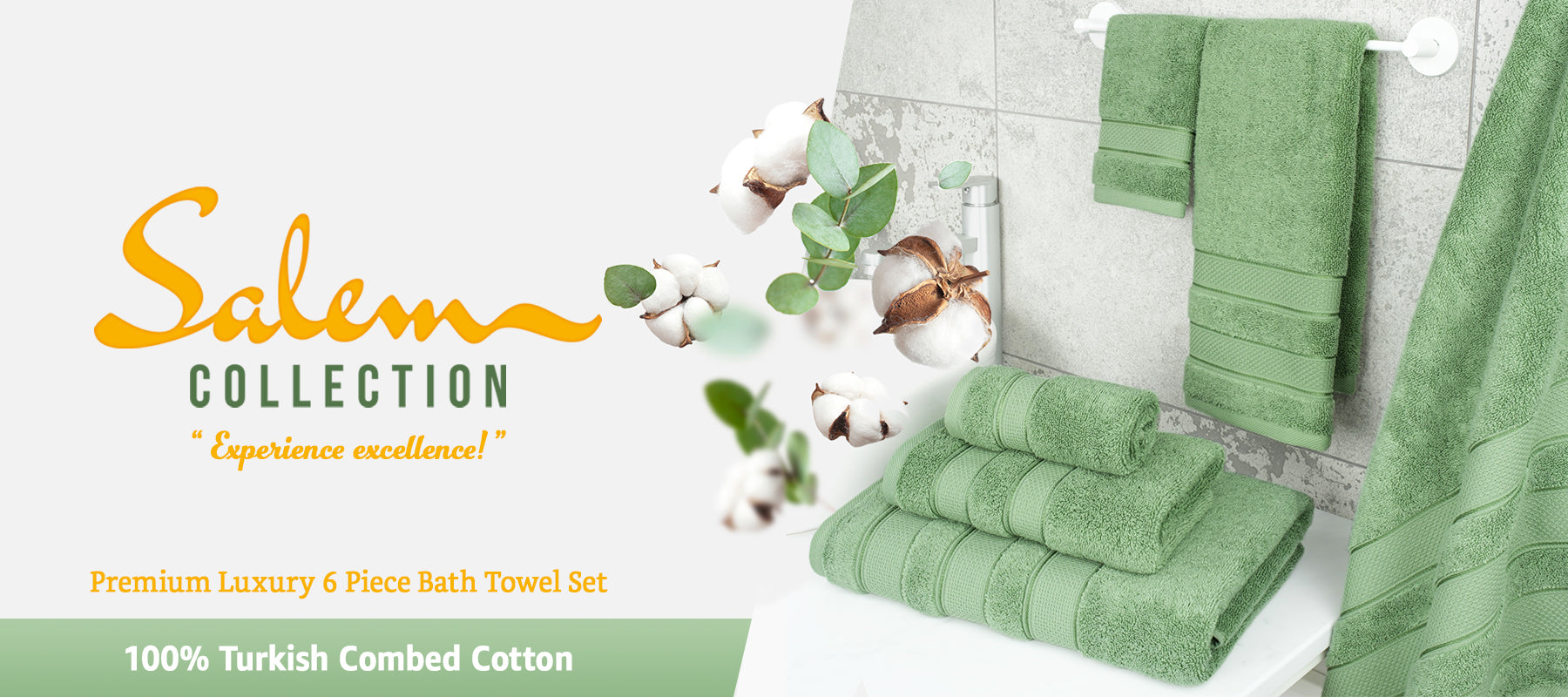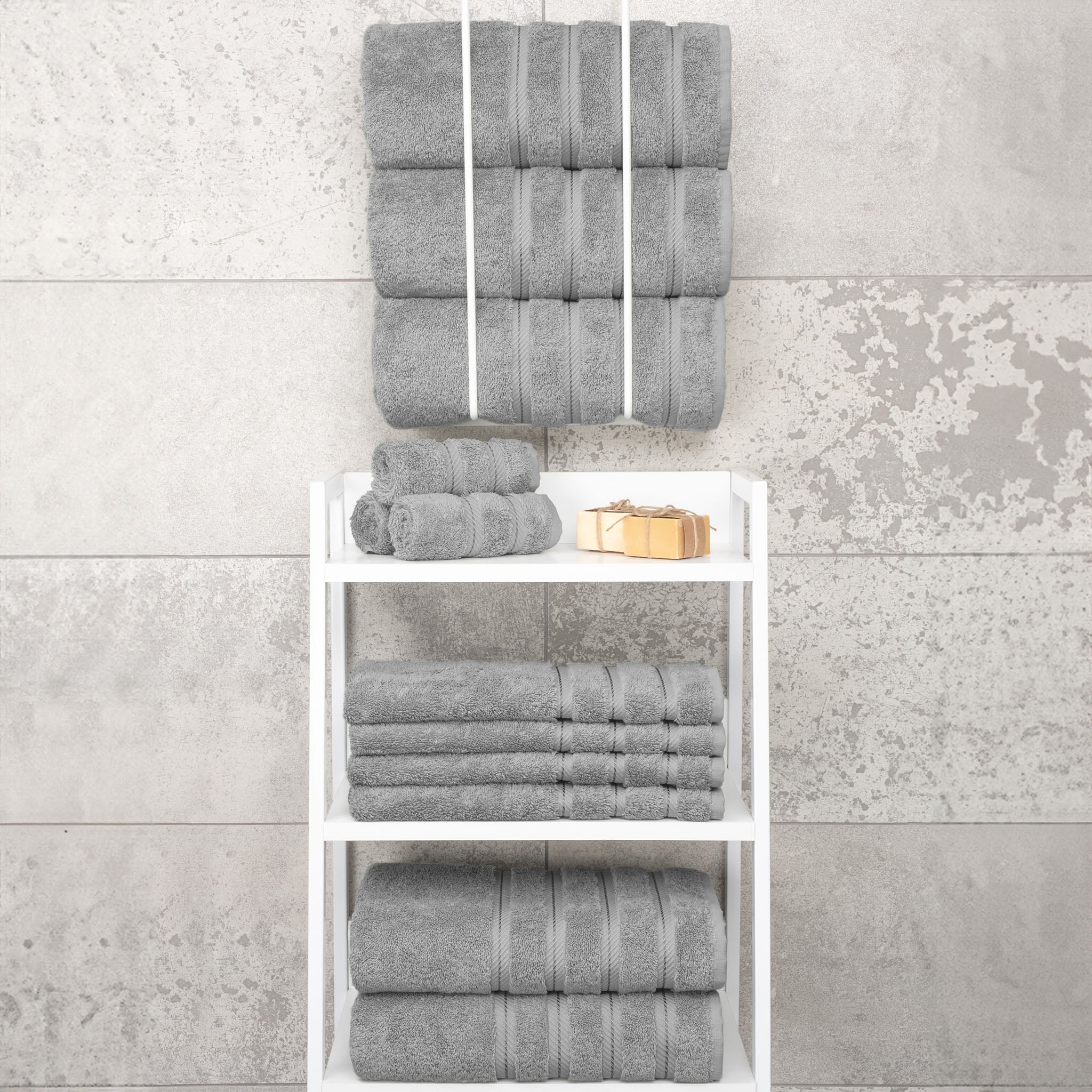 American Soft Linen
Step into the realm of American Soft Linen, where you'll find yourself at the threshold of a lavish universe showcasing Turkish cotton towels that push the boundaries of opulence and deliver an unparalleled, indulgent comfort experience. We exult in presenting an extensive spectrum of Turkish cotton towels tailored to cater to your diverse needs, be it your quest for the paramount Turkish cotton bath towels, the allure of beach towels, the allure of hand towels woven from the finest Turkish cotton, or your demand for towels in bulk.
Premium Turkish Cotton Towels at American Soft Linen
At American Soft Linen, our unwavering dedication to excellence begins with our choice of materials. We take immense pride in curating only the most exquisite Turkish cotton to craft towels that stand head and shoulders above the competition. Turkish cotton, celebrated for its remarkable long fibers, is the cornerstone of our commitment to delivering exceptional softness and unwavering durability in every towel.
Ranging from Turkish hand towels to Turkish peshtemal towels, the Turkish cotton towels offered by American Soft Linen embody the essence of opulence and tranquility. We strive to set new standards for discerning individuals in search of nothing but the utmost excellence.
Best Turkish Cotton Bath Towels for Quality
When it comes to bath time, nothing compares to the sensation of wrapping yourself in a Turkish cotton bath towel from American Soft Linen. Our towels are designed to provide the ultimate bathing experience. They are generously sized, so you can cocoon yourself in comfort. The superior absorbency of Turkish cotton ensures quick drying, leaving your skin feeling invigorated.
What distinguishes our Turkish cotton bath towels isn't solely their unmatched quality but also their impeccable design. At American Soft Linen, we proudly present a captivating assortment of colors and styles, meticulously crafted to harmonize with your bathroom decor, infusing a dash o
Turkish Cotton Beach Towels: Ultimate Luxury
For those who seek luxury even by the beach, American Soft Linen presents Turkish cotton beach towels that redefine seaside comfort. Our beach towels combine the softness of Turkish cotton with vibrant designs that reflect the spirit of relaxation and fun.
Whether you're lounging by the pool or soaking up the sun on the sandy shores, our Turkish cotton beach towels are your perfect companion. They are not just beach accessories; they are statements of style and comfort.
Bulk Beach towels: Pamper Yourself
At American Soft Linen, we understand that you deserve the best, which is why we offer a range of luxury Turkish cotton towels that surpass your expectations. Indulge in the opulence of Turkish cotton every day with our luxurious towels that become softer with each wash.
Bulk Towels: Quality and Price Balance
At American Soft Linen, we understand the importance of finding the perfect equilibrium between quality and affordability when it comes to bulk towels. Our commitment to delivering the best Turkish cotton towels extends to our bulk offerings. Whether you're stocking up for your hospitality business or simply want to ensure you have a steady supply of premium towels at home, American Soft Linen has you covered.
We take pride in providing bulk towels that bear the mark of quality synonymous with the American Soft Linen name. Our Turkish cotton towels in bulk not only meet but exceed your expectations. Experience the unbeatable combination of luxury and savings with our bulk towel options.
Towels in Bulk: Tailored to Your Needs
When your business demands top-quality towels in substantial quantities, count on American Soft Linen as your trusted partner. Our bulk towels are not just about quantity; they're about meeting your precise requirements. We offer a range of customization options, allowing you to incorporate your logo or branding into our towels, creating an exclusive and unforgettable experience for your valued clients.
Elevate Your Comfort with American Soft Linen: Exceptional Wholesale Towels
At American Soft Linen, we've revolutionized the accessibility of top-tier quality. Our wholesale towels, meticulously crafted from the crème de la crème of Turkish cotton, epitomize sheer luxury at unparalleled prices. Whether you're on the hunt for Turkish cotton bath towels, beach towels, or hand towels in generous quantities, we've got the perfect solution for you.
Immerse yourself in the world of American Soft Linen and embark on an indulgent journey with our luxury Turkish cotton towels, all readily available in bulk. Don't miss the opportunity to infuse the unmistakable excellence of American Soft Linen into your home or business with our meticulously curated selection of towels in bulk.
Conclusion: Your Ultimate Towel Destination
In conclusion, American Soft Linen proudly stands as the ultimate destination for the most exquisite Turkish cotton towels you can find. Whether your quest is for individual luxury, bulk quantities, or tailored solutions, rest assured that we have every aspect of your towel needs covered.
Our unwavering commitment to excellence in the realms of quality, comfort, and affordability firmly establishes American Soft Linen as the premier choice for all things towels. From Turkish cotton bath towels and beach towels to hand towels and luxury options, we offer a diverse selection that caters to your unique preferences.
Furthermore, our bulk beach towels ensure that you can enjoy the unparalleled softness of Turkish cotton without straining your budget. When it comes to towels in bulk, American Soft Linen provides the perfect combination of quality and cost-effectiveness.
Thank you for considering American Soft Linen as your trusted source for the very best in Turkish cotton towels. We invite you to explore our extensive collection and experience the luxurious comfort that only Turkish cotton can offer. With American Soft Linen, you're not just acquiring towels; you're investing in a world of comfort, quality, and style.💖