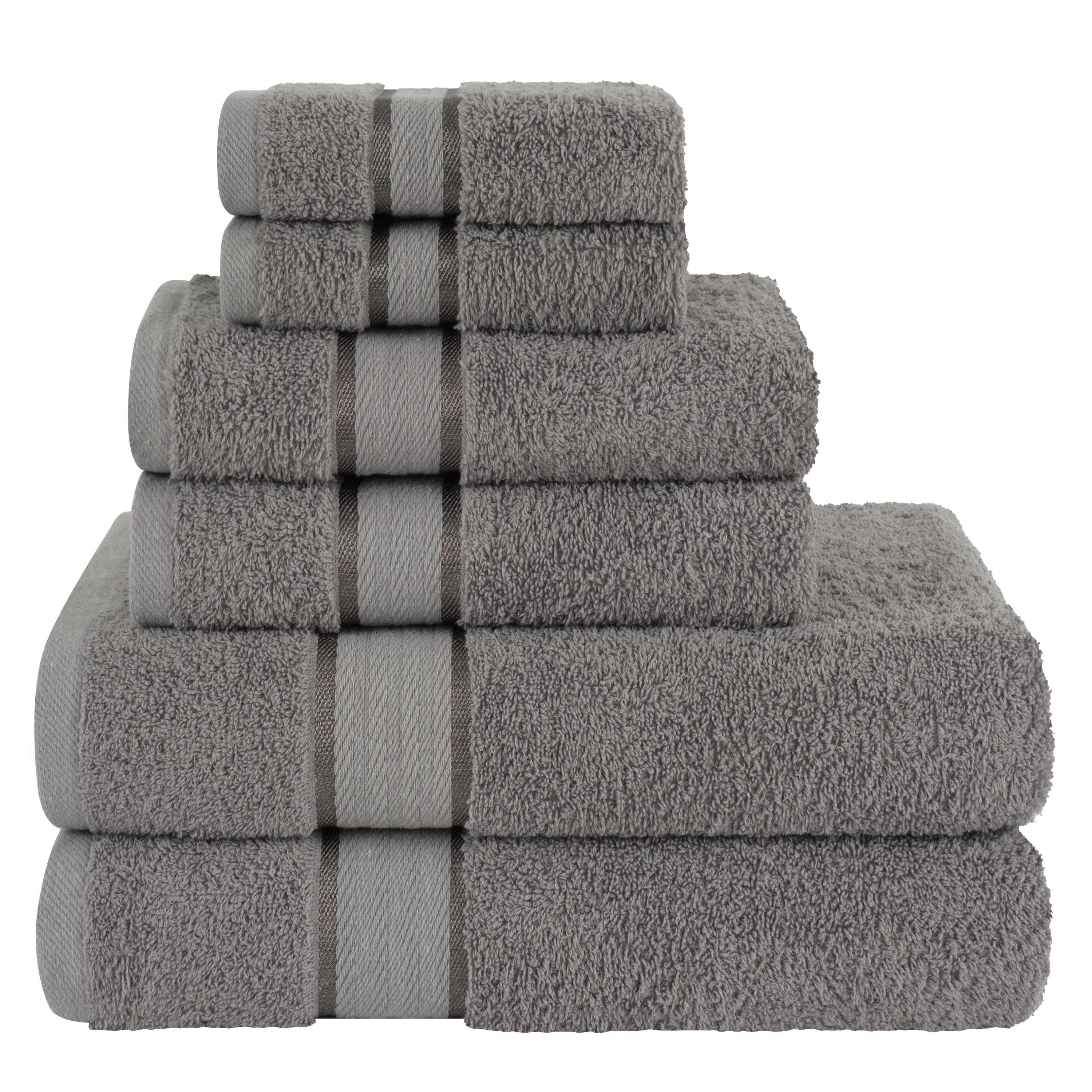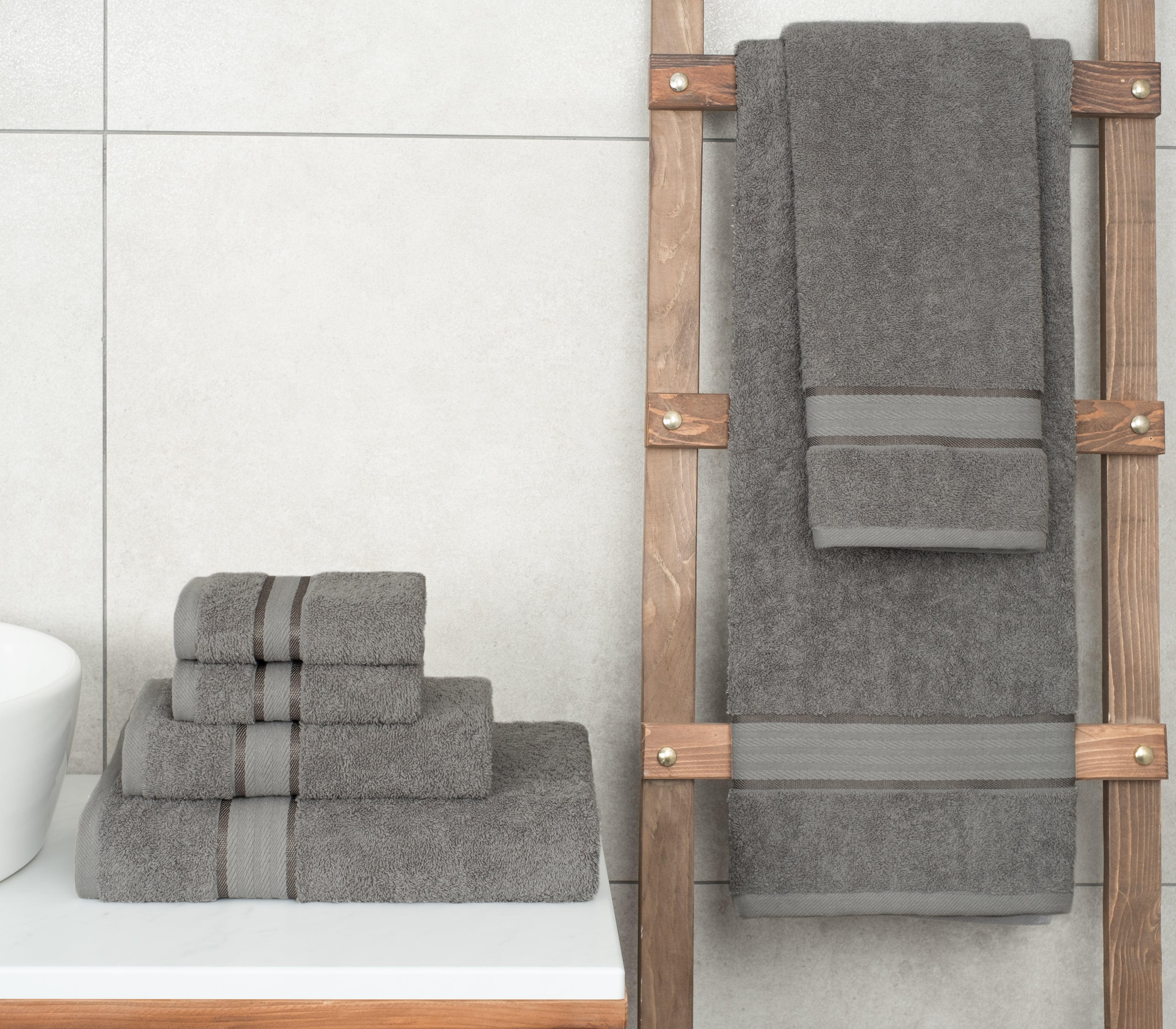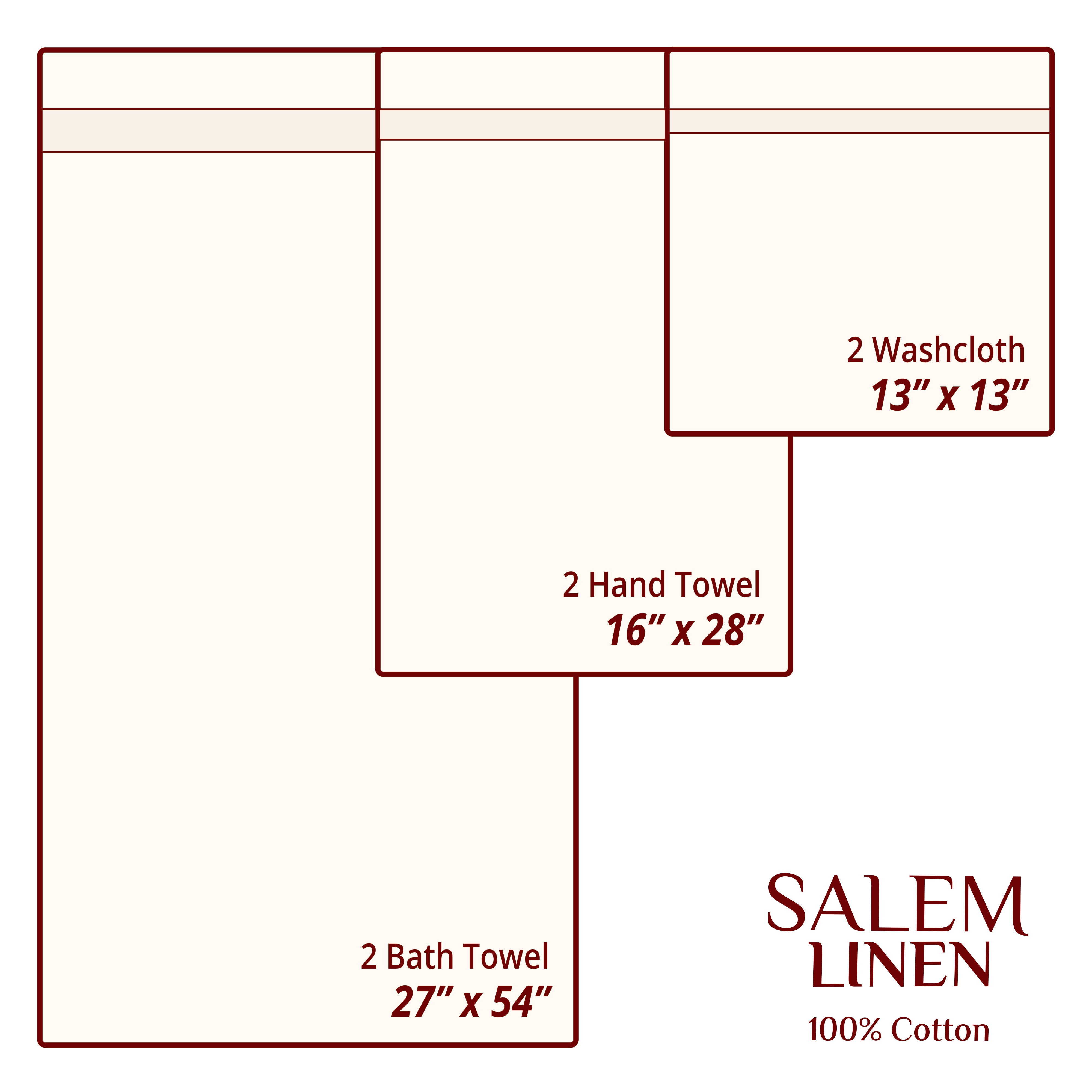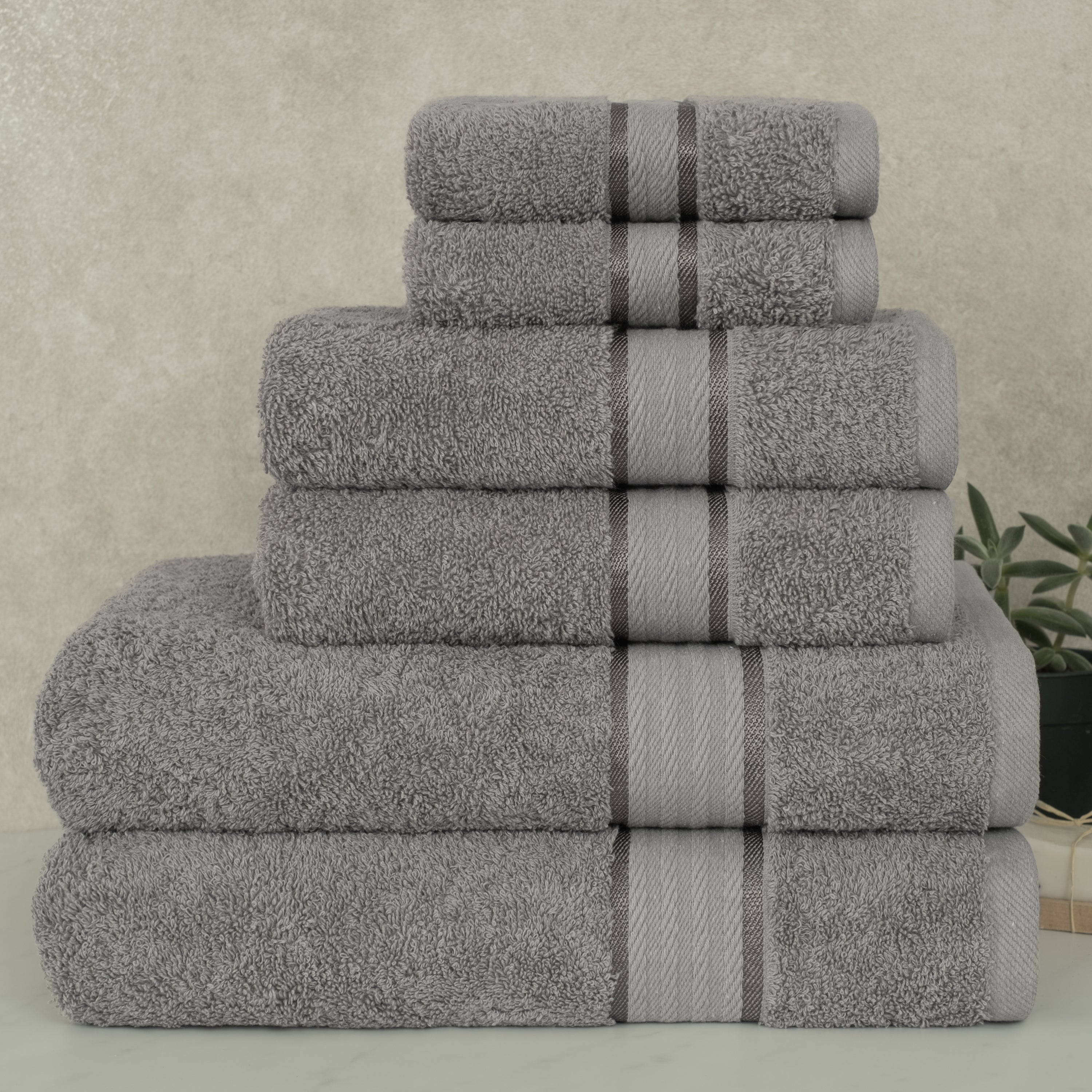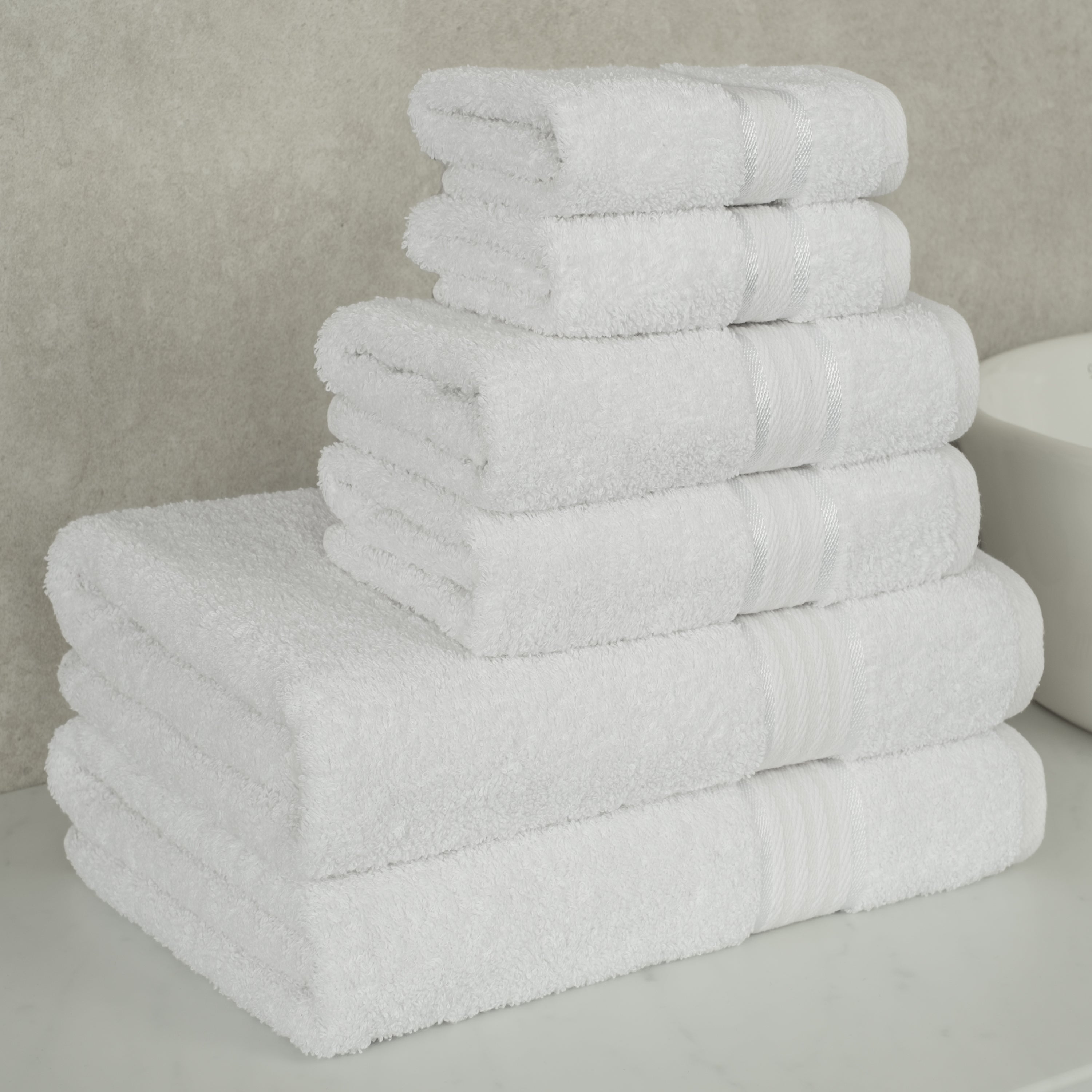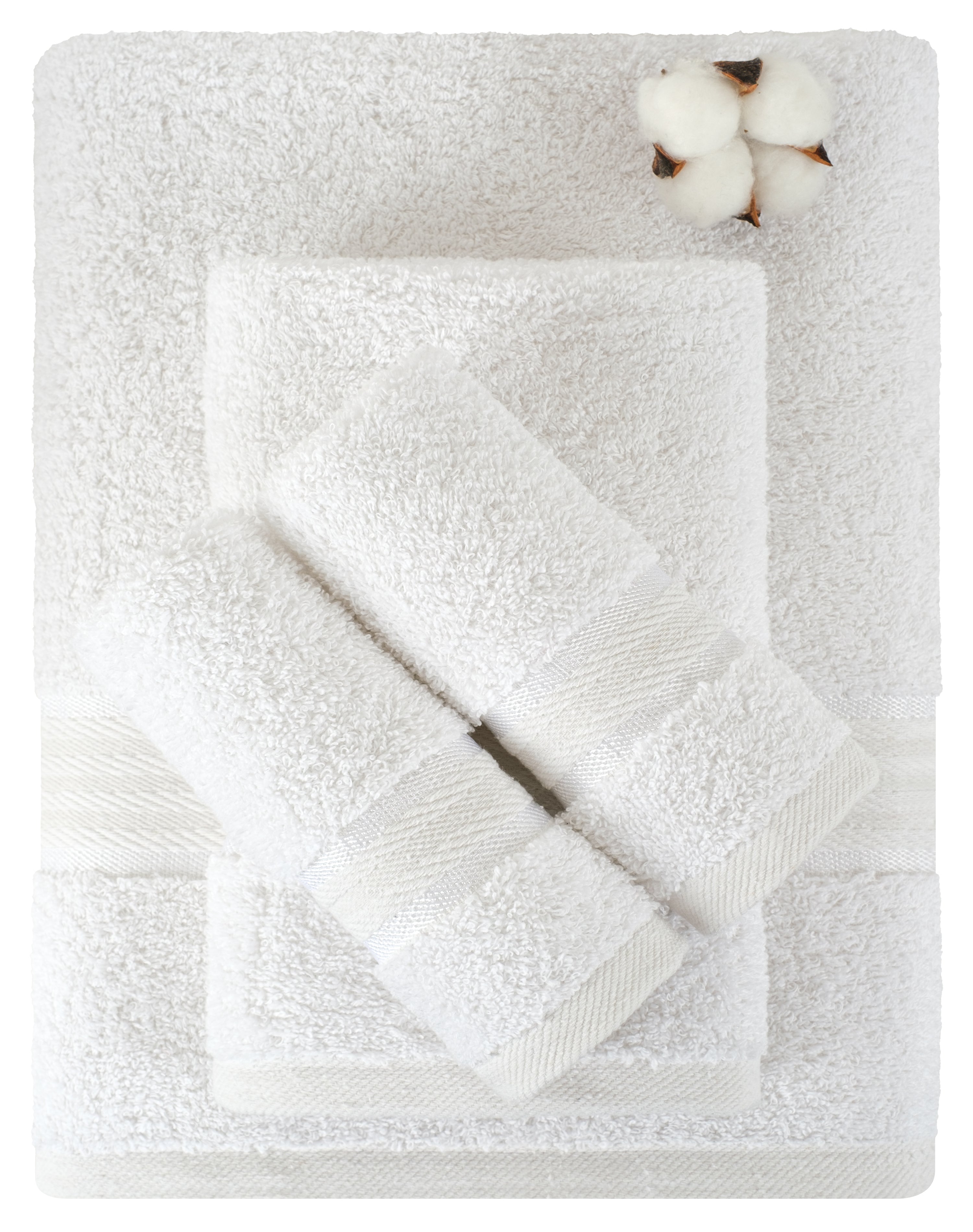 Salem Linen 6 Piece 100% Cotton Bath Towel Set
Save $30.00
6 Piece 100% Cotton Towel Set
100% Cotton Towel Set

Extra fluffy and soft

Set includes 2 bath towels of 27 by 54 inches, 2 hand towels of 16 by 28 inches and 2 washcloths of 13 by 13 inches.

Towels will quickly absorb moisture and will give your body a delicate touch.
This towel set contains 6 pieces of product. It allows you to choose from a wide selection with 16 different color options. This set includes 2 Bath towels, 2 Hand Towels and 2 washcloths.
These towels will meet all your needs. All products in this set are 100% cotton towels We have considered 4 different criteria in order to offer maximum quality Turkish towels for people looking for towels.
Productivity: The most important feature of these Turkish towels is that they do not contain any chemical or synthetic materials and they are all made from natural substances. You can use it safely for yourself and your loved ones.
Durability: Turkish towels produced as double stitches are much durable than other towels. These products can be used for many years without wearing out.
Softness: It is one of the essential details for a towel. 100% Cotton used in our towels makes them softer than other normal towels. Feel the softness of these towels while drying your hands, face or body.
Water absorption: If the absorbency of a towel is not enough, it will not work at all. Therefore, luxury hotel towels should always have high absorbency. There are many criteria affecting absorption. The misunderstanding of many people is to connect this situation only with cotton type. If your hand towel is not produced by professionals, the quality of cotton will not mean much. We value every detail from the number of rings to the yarn thickness in order to achieve maximum absorbency when producing our towels.

Product dimensions:
Bath towels: 27x54 inch
Hand Towels: 16x28 inch
Washcloths: 13x13 inch
Total weight for Set (6 Pieces): 3.60 Lbs.
 
OEKO-TEX Certificate: Our towels produced from 100% cotton, exclusively produced from material certified according to STANDARD 100 by OEKO-TEX. Our products meet the human-ecological requirements of the STANDARD 100 by OEKO-TEX.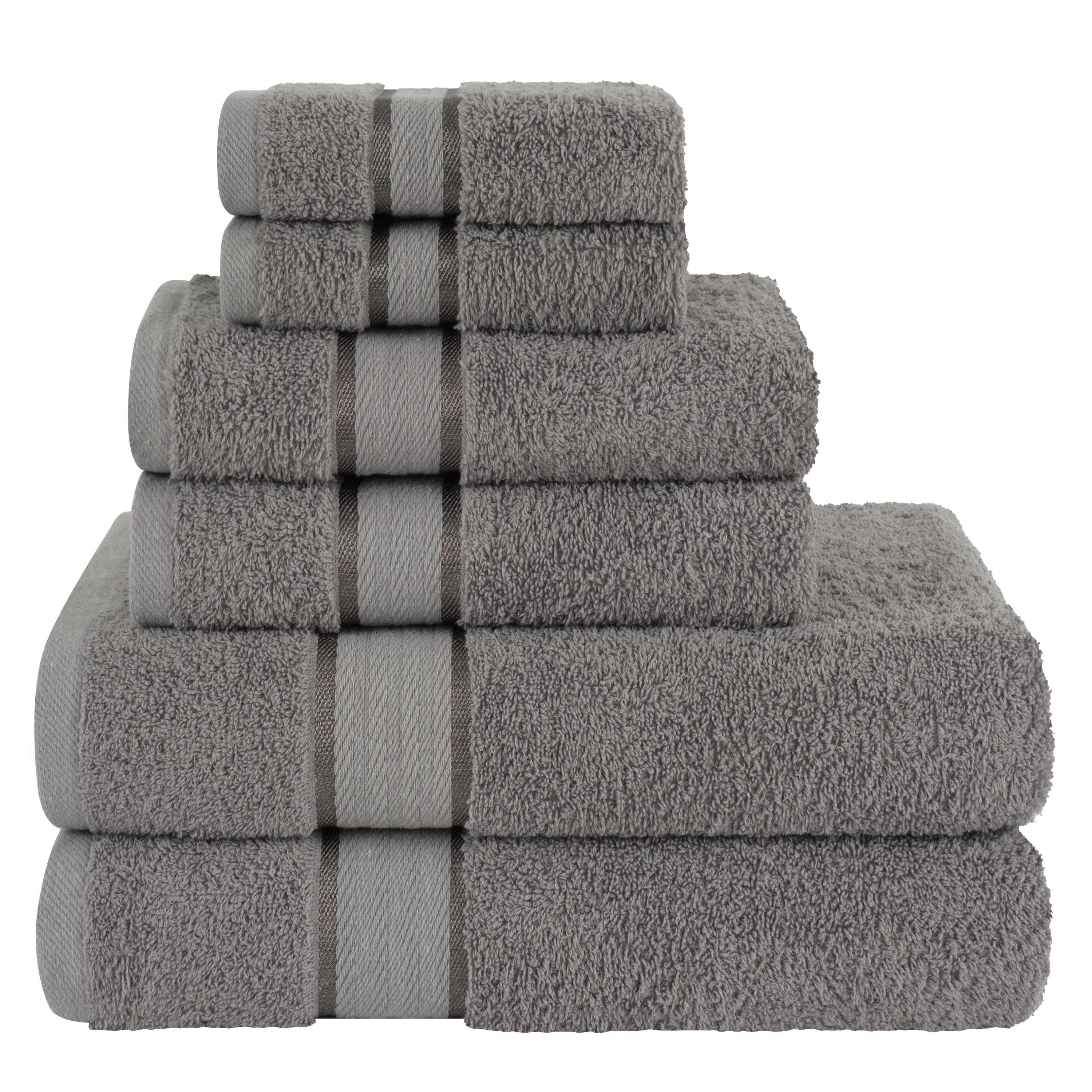 Salem Linen 6 Piece 100% Cotton Bath Towel Set
Sale price

$49.99 USD
Regular price

$79.99 USD
Choose options